The RBF Experience
We have a state-of the art, 500 square-foot studio gym with all the equipment needed to get you from point A to point B in a meaningful and caring way.
Some of these main pieces of fitness gear include free weights, kettlebells, plyo boxes, a squat rack, a TRX suspension trainer and cardio equipment to ensure every workout you do is well-rounded and specific to your long-term needs. Our main focus is and always will be, to improve your quality of life.
The RBF Philosophy
You can lift the heaviest weights in the world and walk around the beaches of Mexico, looking buff and chiseled all you want. And that might turn a lot of heads and give your ego a big boost. But it says little for your overall health.
The more important factor is to be able to move well, think straight and get around freely with no pain or restrictions well into old age. That is the experience you can expect to get when you come to RBF.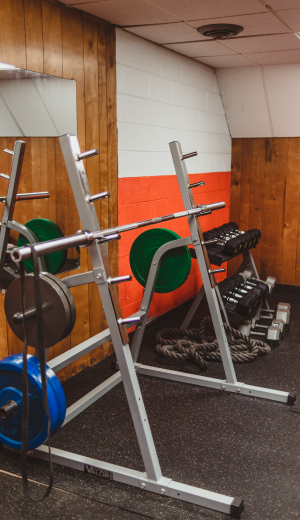 ACSM CPT, PN1
My name is Ryan Bloor. My journey into fitness started all the way back in 8th grade at the age of 14 when I started strength training for high school football. But, I didn't learn to love it until a few years later when I started college.
It was also at this time that I joined the track and field team and started hitting the gym most days of the week. My love for fitness and working out slowly escalated and I knew what direction I wanted to go as a career path.
Motivating Mission
After high school, I attended Carroll University where I competed on the track team all 4 years that I was there. In doing so, I learned some key lessons. Not just about myself, but about how I wanted to move forward with my vocation.
Simply put, the value of hard work and dedication, and the importance of setting goals was quickly cultivated into my mindset. It became crystal clear that motivating others to reach their highest potential was a passion that I wanted to turn into reality.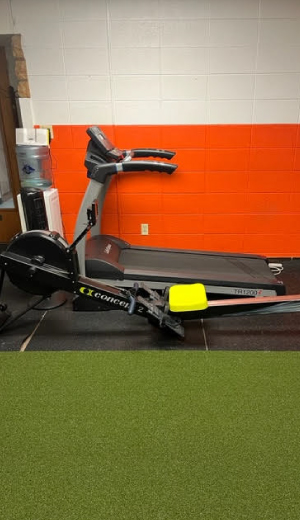 Educational Pursuit
I finished college in 2013 with a Bachelor of Science degree in Recreation Management where I built a solid background in exercise programming and business management.
That's when I decided to expand my knowledge base and went through the personal trainer certification course offered by the prestigious American College of Sports (ACSM).
They are one of the most recognized and heralded organizations and pride themselves on promoting and integrating the soundest principles related to scientific research, education and practical applications of sports medicine.
Personal Experience
Now with multiple years of experience in the fitness, nutrition and health space, I can't even begin to tell you how much satisfaction it gives me when I know I've been responsible for making lasting changes in someone's life.
I train clients from all ages and backgrounds and have worked with well over 100 people, ranging from 12 to 76 years of age who have come to me to improve athletic performance or rehab from surgery.
But my typical client remains an individual committed to a lifestyle change, who wants to get stronger and improve their quality of life.
You might be looking to take your fitness to a new level, start a health and wellness program for the first time, looking to break a PR or get dialed in for an upcoming marathon that comes to town. We cater to ALL of these needs at RBF and focus on improving your quality of life in a safe, sound and positive environment.